In September 2022, Jaskirt began researching reports, data and statistics on violenceagainst women and girls to gain a better understanding of the issues women faceand how she could channel that into creating art work for social change.
In a report by UNWomen (Feb 2022) 81,000 women and girls are killed globally, 58% of those by someone they know. In the UK, Karen Ingala Smith website, Counting Dead Women, demonstrates the brutality of murders domestically, with 2.6 women killed a week. The stats are scary, upsetting, revolting. But real.
Since 2020 Jaskirt has been working with charity and women's refuge Birmingham Crisis Centre (BCC), running workshops and exploring storytelling through image making with the women at the refuge.
With support from Arts Council England's DYCP (Develop your Creative Practice) funding, in 2023 Jaskirt returned to BCC after a year away to learn with the women what would best benefit them. What are their immediate needs and how could these workshops support them in healing from trauma. It was also an important milestone for Jaskirt to consider how she could improve upon and push forward from the work she had made previously (see Aurat ki Himmat).
Why focus on healing from trauma?
Anger can be all consuming but can also act as a catalyst for change. The initial research and data on VAWG weighed heavily on Jaskirt, focusing on how women heal from trauma gave sharp focus on positive change she had the capacity to support physically and mentally.
There was a new series of workshops with 4 women at the refuge, and occasionally one of their children. The results and findings from this years work can be viewed in the following short films:
Healing from Trauma is a short film telling the stories of the women (who wished to remain anonymous) Jaskirt has worked with this year, and the impact of the art to help healing.
I am the Storm is a spoken word film about life in refuge written and performed by Jaskirt Dhaliwal-Boora.
Films made and produced by Lauren Hatchard, supported by Amy Hill, music composed by Alex Singh, voice actor Blossom Timothy.
Permanent exhibition of work at women's refuge Birmingham Crisis Centre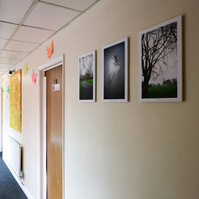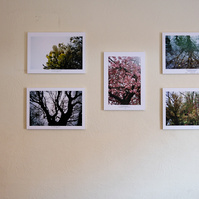 Links for further support