People, Place and Sport Exhibitions
There were 9 exhibitions in total of People, Place and Sport, and these took place between 4 April to 31 August 2022. The main exhibition was held at Sandwell Valley Country Park. It was a large scale outdoor exhibition combining portraits and landscapes with accessible QR codes to hear the audio interviews. Dhaliwal-Boora launched the exhibition with a picnic in the park (see photos below).
There were a further 8 exhibitions which consisted of 20 portraits of people from across the W.Midlands. These also had QR codes to listen to the audio interviews, and were located back in the area and community hubs where the photoshoots had taken place.
Exhibition installation photographs © Tegen Kimbley
Sandwell Valley and artist talk photographs © Ryley Morton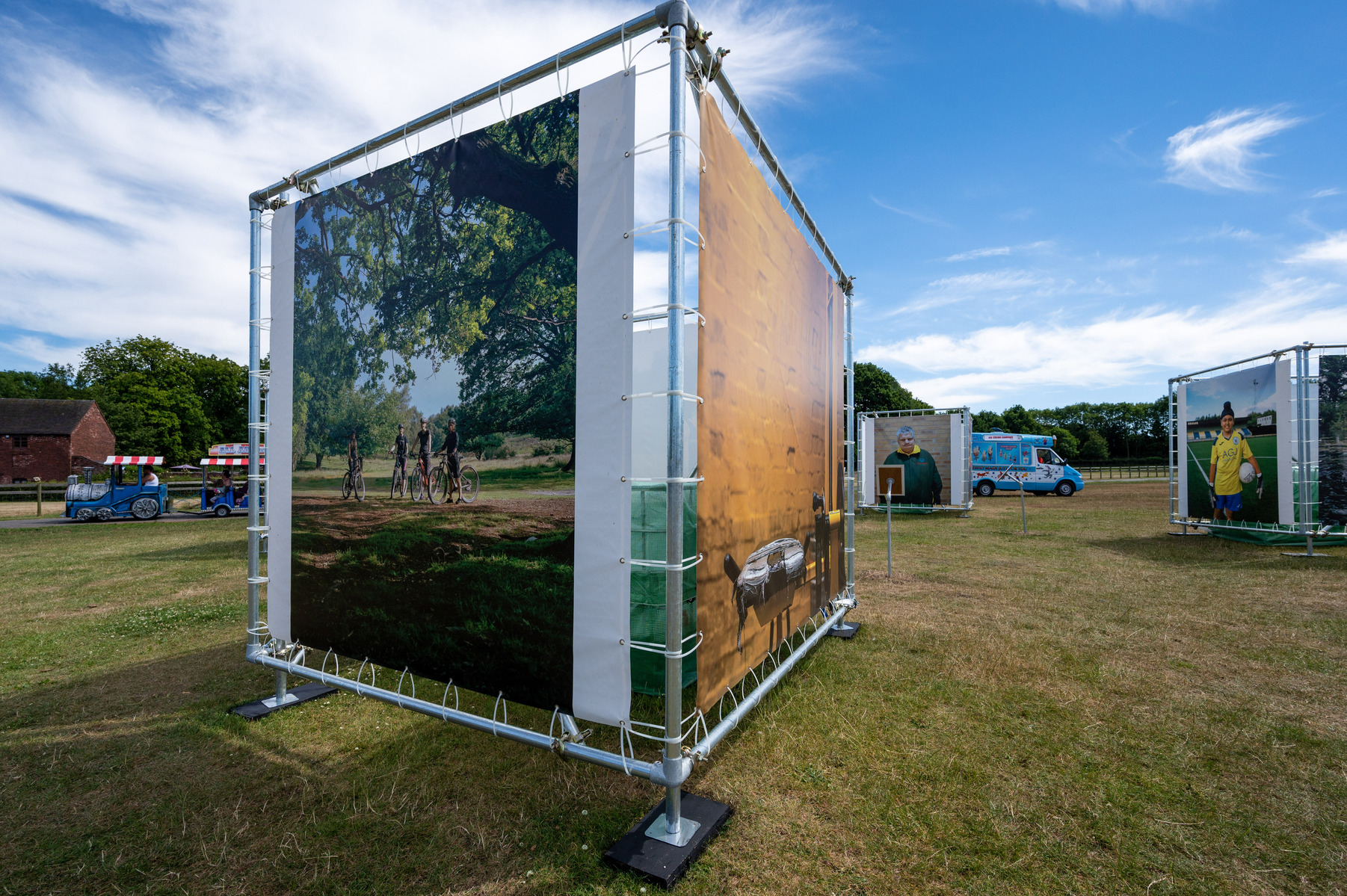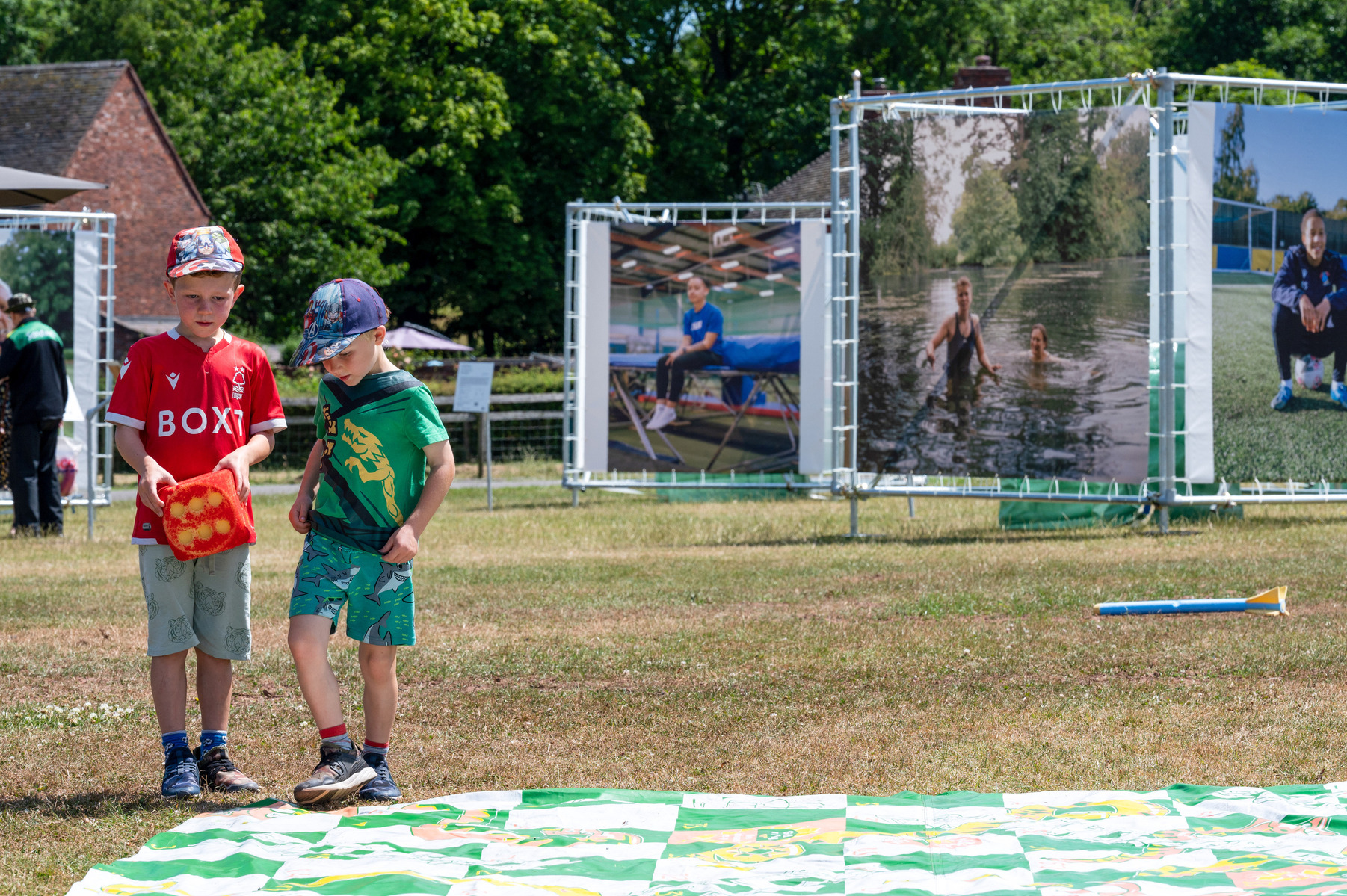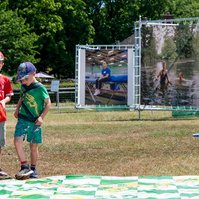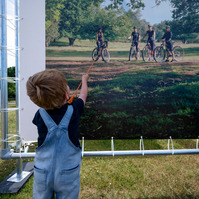 Artist Talk at Moseley Road Baths exhibition
Photos by Ryley Morton